10:15 a.m. Morning Worship
6:00 p.m. Evening Worship
After Evening Worship: Children's Church Workers Meeting
Tuesday, August 23
10:00 a.m. Quilting in Room C 117-118
4:00 p.m. Women's Ministry Study – The Gospel of Mark
Wednesday, August 24
7:00 p.m. Celebration Choir
Thursday, August 25
Friday, August 26
9:30 a.m. Prayer Meeting in Old Choir Room
First Facts for August 14
Nursery – August 21
AM – Kelli Sisco, B.J. Caywood, Treva Satterfield
2-3 yr. – Debbie Hogan, Karen Stienbarger
PM 2-3 yr. – Jessie Harris, Julie Plank
Bus Schedule
Sunday, August 28 – Bill Hammons (729-4685)
Deacons of the Month
August: Terry Cunningham (729-2324), Gary Cooper (729-3560)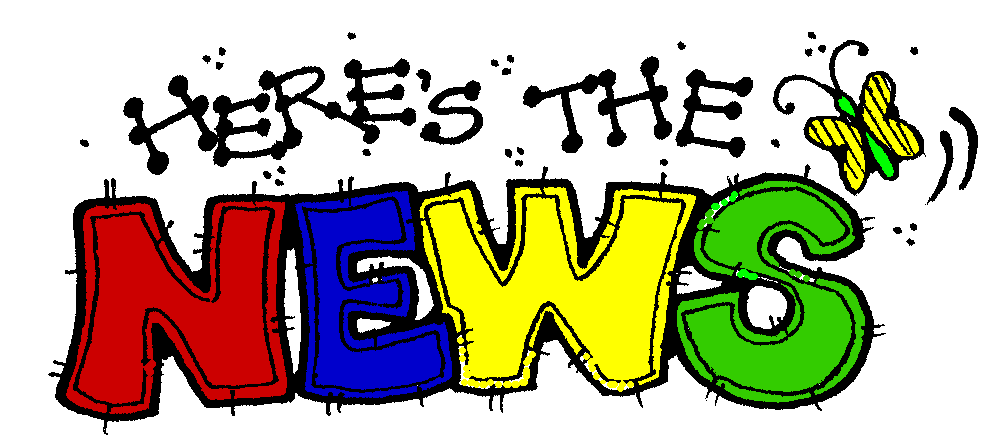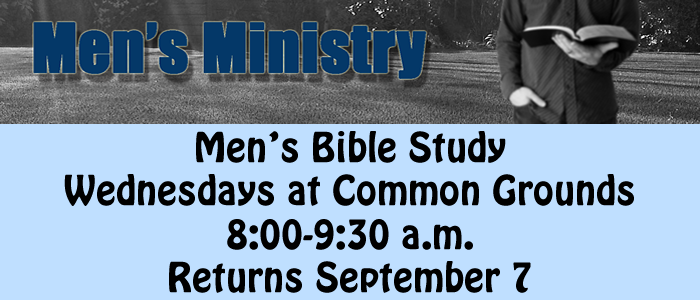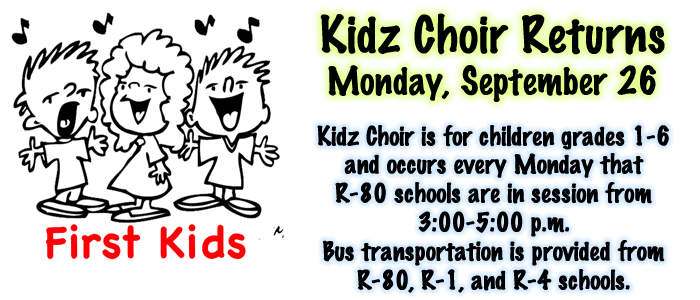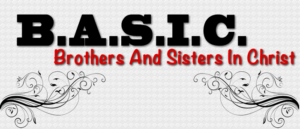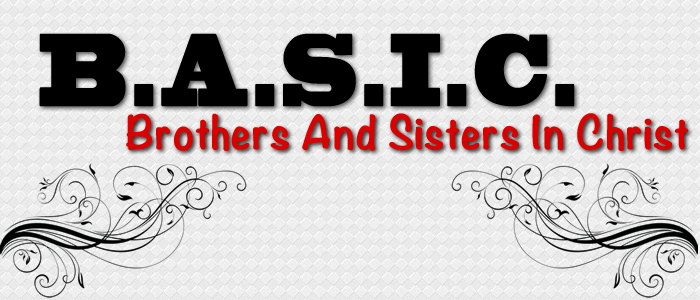 September 8, 11:00 a.m. – BASIC Choir Rehearsal
September 15, 10:30 a.m. – BASIC Choir to Sing at Residential Care (bus leaves at 10:15 a.m.)
September 22, 11:00 a.m. – BASIC Choir Rehearsal
12:00 p.m. – Fish Fry in Pavilion
September 26-29 – Mystery Trip
Youth Float Trip
Any youth that helped with Camp JOY may take part in a tube float on Monday, September 5. The bus will leave the church at 8:30 and return around 4:00. Lunch will be provided. In order to know how many tubes to reserve, please sign up on one of the sign-up sheets. Anyone under 18 must have a signed permission slip or else have a parent go with them. If you have any questions, see Paula.
BASIC Mystery Trip – September 26-29
There is a sign-up sheet on the BASIC bulletin board. Please sign up soon
Congratulations to:
Tim & Debbie Hines (PaPa & GiGi) on the August 4, 2016, birth of their grandson: Jace Randall Bowen weighing 9 lb. 10 oz., 20 1/2 in. long. Parents are Jr. & Natalie (Hines) Bowen. Big sister is Maci Nicole Bowen. Great Grandmother is Freda Maloney.
Happy Anniversary!
Don & Melba Seelke celebrated their 60th Wedding Anniversary on August 12.
Happy Anniversary!
Bob & Ann Wofford celebrated their 50th Wedding Anniversary on August 13.
Clothes Closet
Clothing for men, women, youth, and older children is available in the church's clothes closet. some coats and shoes are also available. If you need some clothing or know of someone who does, please call the church office.
TEACHING & STUDY OPPORTUNITIES
Sunday School Classes for All Adult Ages
5:00 p.m. – Gym Open for all children and youth
6:00 p.m. – TeamKID, Xtreme Youth, Adult Bible Study

Men's Bible Study on Wednesday Mornings 8:00-9:30 a.m. at Common Grounds.

First Baptist has an active Women's Ministry. Several events are planned each year and there are many opportunities to come together as women to learn and grow in Christ.
Bible Study on Tuesdays at 4:00 p.m. in the Family Life Center. The current Bible study is The Gospel of Mark.
Lucy Wagner WMU – WMU stands for Women's Missionary Union. The main purpose of WMU is to educate and involve preschoolers, children, youth, and adults in the cause of Christian missions. WMU spends time learning about the missions activities around the world and learning how to best support these activities.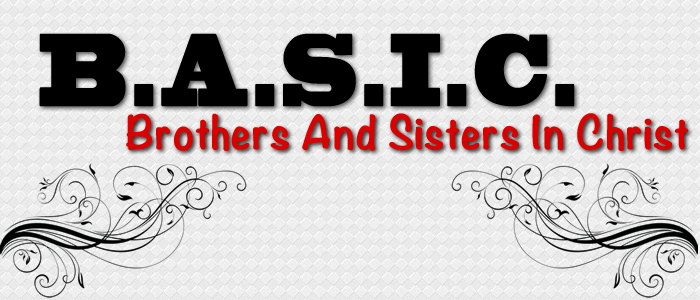 Brothers And Sisters In Christ
This very active senior adult fellowship, called BASIC's, elect their own officers to plan and conduct a full range of opportunities for adults in their senior years (age 50 and older). They regularly meet for meals, programs, excursions, choir rehearsal, and ministry actions.
LEADERSHIP & MINISTRY TEAM
"You are the light of the world. A city set on a hill cannot be hidden; nor does anyone light a lamp and put it under a basket, but on the lampstand, and it gives light to all who are in the house. Let your light shine before men in such away that they may see your good works, and glorify your Father who is in heaven."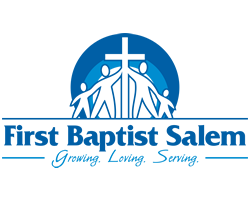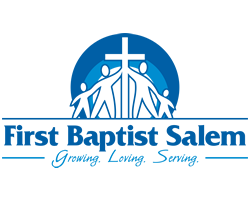 Associate Pastor:
Chuck Henderson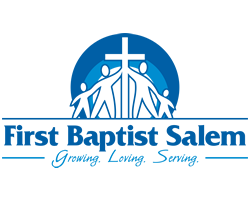 Director of Student Ministries: Paula Land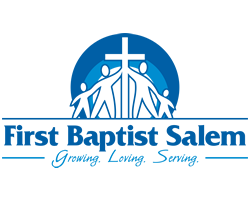 Worship: Open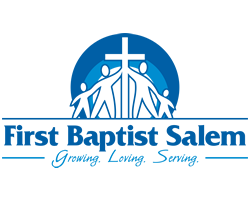 Children:
Whitney Brand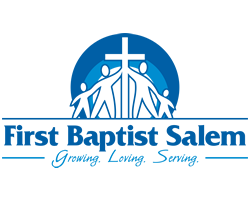 Church Admin: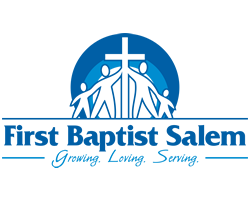 Church Admin:
Linda Ashburn
SERVE & CONNECT IN MINISTRY
Below are some ways that you can minister to others in our church and community. Contact the church office for more information.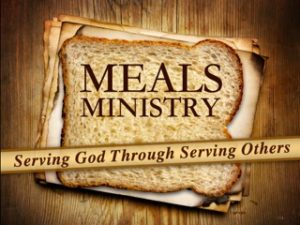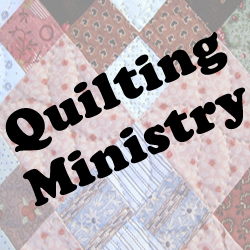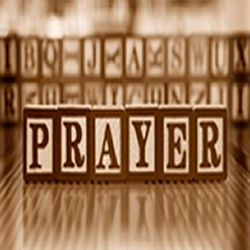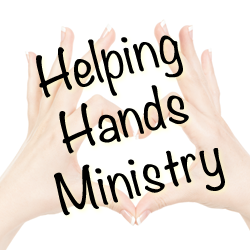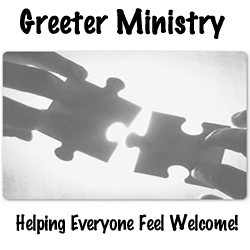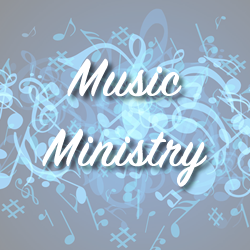 EVENTS & OUTREACH AT FIRST BAPTIST SALEM

Children's Ministry Videos
Find these videos on the different YouTube Playlists below. Click the link to navigate to each list.
Find them on the YouTube Playlist below.
Acts – The Mission Continues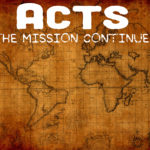 Find the videos for special music on the different YouTube Playlists below. Click the link to navigate to each list.