10:15 a.m. Morning Worship
5:00 p.m. Camp JOY Youth Training
6:00 p.m. Evening Worship
7:00 p.m. VBS Information Meeting
Tuesday, May 23
10:00 a.m. Quilting in Room 117-118
3:30 p.m. Women's Bible Study
7:00 p.m. Men's Prayer Meeting in Brick Youth House
Wednesday, May 24
8:00-9:30 a.m. Men's Prayer Meeting at Common Grounds
7:00 p.m. Celebration Choir Rehearsal
Thursday, May 25
12:00 p.m. BASICs Luncheon & Program (Estate Planning)
Friday, May 26
9:30 a.m. Prayer Meeting in Old Choir Room
First Facts for May 14
Nursery – May 21
AM – Treva Satterfield, Kelli Sisco
2-3 yr. – Sherri Henderson, Karen Stienbarger
Bus Schedule
Sunday, May 28 – Gary Brown (729-4915)
Deacons of the Month
May: Steve Spencer (729-4962); Joe Brand (247-1651)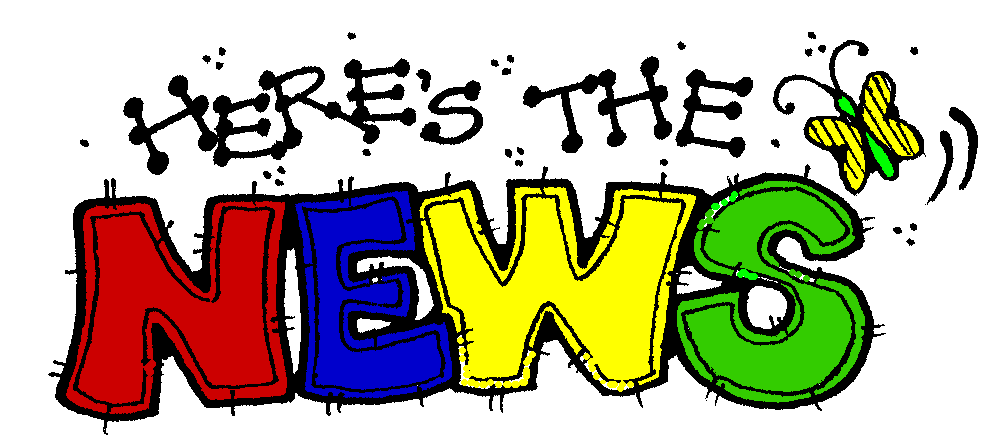 May 25
12:00 p.m. – Luncheon & Program: MO Baptist Estate Planning
June 3 8:00 a.m. – Strawberry Festival at First Baptist in Arnold
June 15 10:00 a.m. – Cardinals Baseball Game in Springfield
Sign-up sheets are on the BASIC bulletin board.
Read the Bible Through in 2017
Click on the different resources available for more information.
2017 Mission Trip to Moldova
A love offering will be received on Sunday, June 5, to underwrite the cost for construction material, dental supplies, medical supplies and prescription drugs and day camp supplies.
A team of 11 members has begun preparation for the 2017 mission trip to Moldova planned for July 20-30. The team members are Linda Ashburn, Joe, Kate & Whitney Brand, Cathy Brown, Phil Christesen, Kyle Hemken, Chuck Henderson, David Johnson, Rachel Shults and Chris Welch. The individual cost per team member is $3,150. If you would like to help defray the cost for a particular individual you can designate your contribution and turn it in to the church office. The dental, medical and day camp and construction teams will be serving in the village of Larguta under the sponsorship of the Baptist Church in Cantemir. A Love Offering will be taken in June to underwrite the expenses for the dental supplies, medication to be distributed, construction material and day camp supplies.
Slava Domnului – Praise the Lord
Follow this link to website with more information on the trip to Moldova.
VBS Informational Meeting
There will be an informational meeting for all VBS workers TONIGHT, May 21st at 7:00 p.m. If you are interested in helping with VBS, please come!
Electronic Giving to the Church
Did you know that it is possible to simply your tithing and other contributions by giving to First Baptist electronically? Check out your banks' bill pay options! If you need help, please call the church office.
Luggage Needed
Luggage is needed for the Moldova Missions Trip. If you have any wheeled luggage that you would like to donate to the Moldova Mission Trip, you can drop it off at the Church Office.
Upcoming Camps
June 19-23 – Camp JOY – for ages 1st-5th grade. Space is limited. There is no cost.
June 25-30 – Youth Camp – for youth completing grades 6th-12th. Cost is $40.
July 11-13 – DCBA Day Camp – for children ages 5 through 2nd grade. Cost is $2.50 per day.
July 24-27 – DCBA Children's Camp – for children 3rd-6th grade. Cost is $30.
Mission Opportunities – Volunteers Needed
There are several areas of opportunity already planned for you to involved in this year. See the list below.
Camp JOY – June 19-23, 2017
July 4th Church Lawn Ministry
Moldova Missions – July 20-30, 2017
Back-to-School Bash – August 5, 2017
If you are interested in being part of any of these, please contact the church office.
There are several other opportunities available throughout the year. Some of these include:
Funeral Meals, Ushers/Greeters, Operation Christmas Child, Christmas Day Community Dinner, Helping Hands, Women's Ministry, Men's Ministry, Quilting Ministry, Prayer/Outreach Ministry.
Camp JOY 2017 Information
Camp JOY is June 19-23. Camp JOY is for 1st-5th grade children. Registration forms are available on the cabinet by the children's bulletin board and information area and online (see the link). Space is limited so register early to make sure there is a spot for your child. See Paula if you have any questions.
Camp JOY children and adult shirts are available for $10. If you are helping at Camp this year, please see Paula to get your camp t-shirt.
We are needing empty tin cans of all shapes and sizes for Camp JOY. Please remove the label and wash and dry them. We will be saving these from now until the first of June. There will be a box in the Family Life Center to put them in. Thank You!!!
We also need bottle lids (plastic ones like on a soda bottle) and the cardboard tubes from toilet paper rolls. I bet you can't wait to see what creative things we have planned for camp!
Thank You
Thank you to everyone who has contributed meals to our funeral meals. Without your willingness to help, this ministry would not be possible. – Lori Comer and the Funeral Meal Team
DCBA Camp Work Day
Dent County Baptist Association Camp work day will be May 31st at 1:00 p.m. Help us get the camp ready! The bus will leave the church at 1:00 p.m.
Church Offices Closed
In honor of Memorial Day, the church offices will be closed on Monday, May 29th.
Men's Prayer Meeting
All men are invited to attend Tuesdays, 7:00 p.m. in the brick youth house.
Have You Visited Our Library
We have an extensive collection of Christian fiction by well-known authors. There are lots of other books as well as DVDs and videos. Our children's section also has lots of books, videos and DVDs.
Fitness First
Women of all ages! Come join us as we "Get Moving." Thursdays from 6:00-7:00 p.m. in the Family Life Center. Contact Briana Land if you have questions.
If you would like up-to-date information on church activities, check this out. www.facebook.com/firstbaptistsalemmo.
The Audiovisual Committee has 14 hearing assistance units available for use in our worship services. If you need help hearing what is being said in the worship services, one of these units may help you. Contact Tim Hines or Jerry Hammons for more information.
Best Choice and Campbell's Labels
Best Choice labels are being collected for the Pregnancy Resource Center. Collection boxes are located in the kitchen and the baby bed in the Family Life Center.
Campbell's soup labels are still being collected in the church office.
BASICs
BASIC's is for senior adults 50+.
The BASIC Choir rehearses and sings at the Care Centers around Salem. Join Today!
Nursery Help Needed
Help is needed in the nursery for during morning and evening services. If you can help, see Era Freeman.
Quilters Wanted!
If you would like to learn to quilt, or if you are already a quilter and would like to join the ladies who quilt on Tuesdays from 10:00 a.m – 3:00 p.m. in room C117-118, see Carol Mimms. All quilts that are made help support the Baptist Children's Home.
Clothes Closet
Clothing for men, women, youth, and older children is available in the church's clothes closet. some coats and shoes are also available. If you need some clothing or know of someone who does, please call the church office.
TEACHING & STUDY OPPORTUNITIES
Sunday School Classes for All Adult Ages
5:00 p.m. – Gym Open for all children and youth
6:00 p.m. – TeamKID, Xtreme Youth, Adult Bible Study

Men's Bible Study on Wednesday Mornings 8:00-9:30 a.m. at Common Grounds.

First Baptist has an active Women's Ministry. Several events are planned each year and there are many opportunities to come together as women to learn and grow in Christ.
Bible Study on Tuesdays at 4:00 p.m. in the Family Life Center. The current Bible study is The Gospel of Mark.
Lucy Wagner WMU – WMU stands for Women's Missionary Union. The main purpose of WMU is to educate and involve preschoolers, children, youth, and adults in the cause of Christian missions. WMU spends time learning about the missions activities around the world and learning how to best support these activities.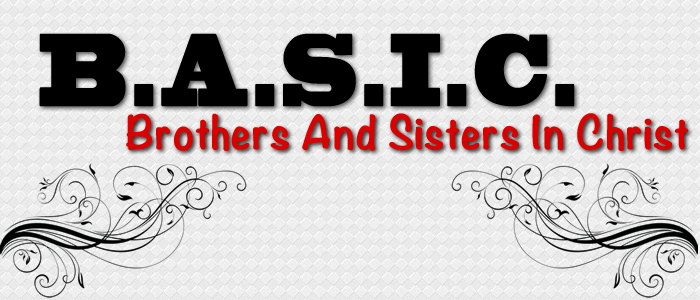 Brothers And Sisters In Christ
This very active senior adult fellowship, called BASIC's, elect their own officers to plan and conduct a full range of opportunities for adults in their senior years (age 50 and older). They regularly meet for meals, programs, excursions, choir rehearsal, and ministry actions.
LEADERSHIP & MINISTRY TEAM
"You are the light of the world. A city set on a hill cannot be hidden; nor does anyone light a lamp and put it under a basket, but on the lampstand, and it gives light to all who are in the house. Let your light shine before men in such away that they may see your good works, and glorify your Father who is in heaven."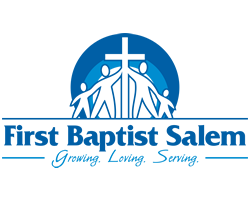 myork@firstbaptistsalem.org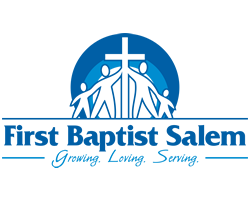 chenderson@firstbaptistsalem.org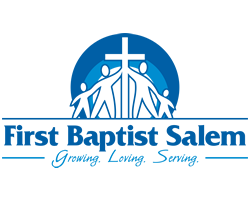 Director of Student Ministries: Paula Land
pland@firstbaptistsalem.org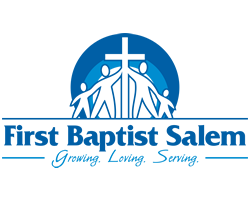 Minister of Music: Open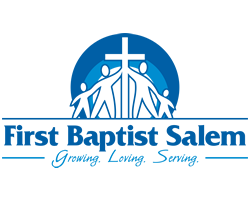 Children:
Whitney Brand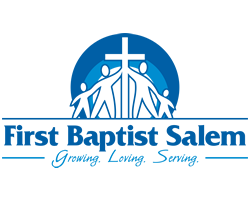 Church Admin:
churchoffice@firstbaptistsalem.org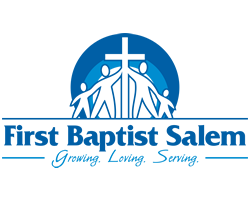 Church Admin:
Linda Ashburn
churchoffice@firstbaptistsalem.org
SERVE & CONNECT IN MINISTRY
Below are some ways that you can minister to others in our church and community. Contact the church office for more information.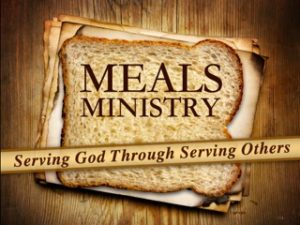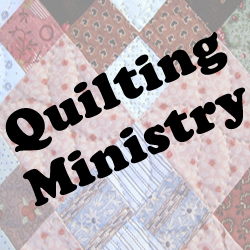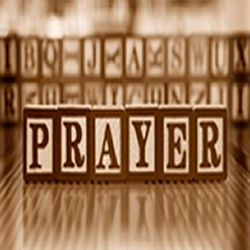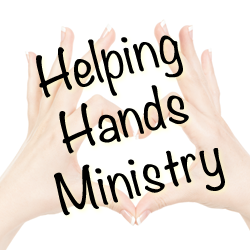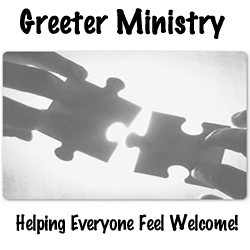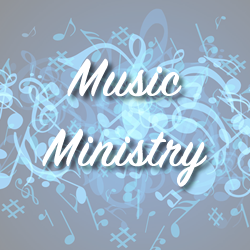 EVENTS & OUTREACH AT FIRST BAPTIST SALEM

Children's Ministry Videos
Find these videos on the different YouTube Playlists below. Click the link to navigate to each list.
Find them on the YouTube Playlist below.
From Eden to the New Jerusalem
Find the videos for special music on the different YouTube Playlists below. Click the link to navigate to each list.