10:00 a.m. Morning Worship
5:00 p.m. Preschool Choir
Adult Discipleship Training
6:00 p.m. Evening Service
Monday, March 19
Tuesday, March 20
10:00 a.m. Women's Quilting Ministry
3:30 p.m. Ladies Tuesday Bible Study
7:00 p.m. Men's Prayer Meeting
Wednesday, March 21
8:00 a.m. Men's Bible Study at Common Grounds
Handbell Practice in Choir Room
7:00 p.m. Celebration Choir Rehearsal
Thursday, March 22
11:00 a.m. BASIC Choir Rehearsal
12:00 p.m. BASIC Luncheon (Program: Master's Peace Clinic)
Friday, March 23
Saturday, March 24
9:00 a.m. Celebration Choir Practice – Easter Choir Rehearsal
First Facts for March 11
Nursery – March 18
AM – Treva Satterfield, Kelli Sisco, Era Freeman
2-3 yr. – Sherri Henderson, Mary Lou VanWinkle
PM 2-3 yr. – Jessie Harris
Bus Schedule
Sunday, March 25 – Scott Roberts (417-260-5012)
Deacons of the Month
March: Charlie Schults (729-3783); Mike Comer (573-435-6722); Dan Evans (636-751-1409)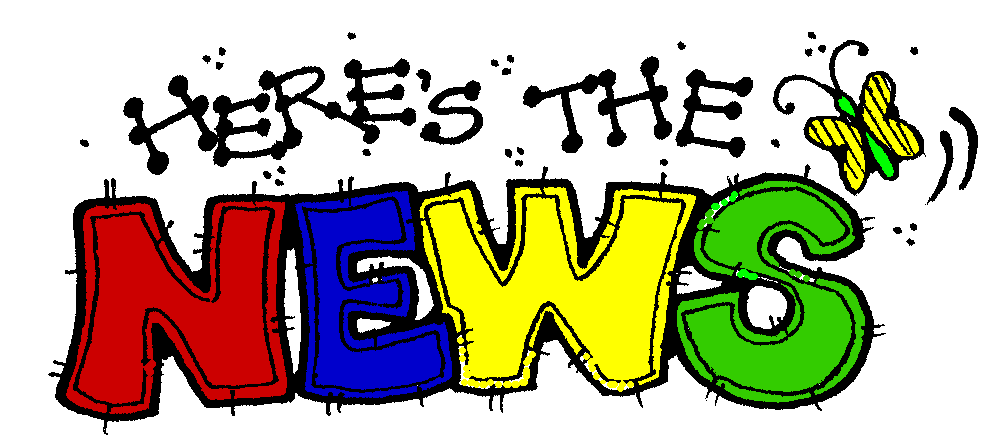 BASIC Schedule
March 18 – 6:00 p.m. – BASIC Choir singing in Evening Service
March 22 – 11:00 a.m. – BASIC Choir Practice
12:00 p.m. – BASIC Luncheon – Program: Master's Peace Clinic
April 12 – 11:00 a.m. – BASIC Choir Rehearsal
April 13 – 8:00 a.m. – Trip to Wild Animal Safari/Breakfast
Sign-up sheets are on the BASIC bulletin board.
VBS Supplies Needed
Please start saving gallon milk cartons and lids. Make sure you rinse them out!
Easter Egg Hunt – March 31st
Our annual Easter Egg Hunt for the community will be March 31st. We are need donations of candy that will fit plastic eggs at this time.
Ladies Spring Tuesday Bible Study
"Discerning The Voice of God" by Priscilla Shirer is our study starting Tuesday, February 6th at 3:30 p.m. in the Old Choir Room. This is a 7-week session Video Bible Study on How to Recognize When God Speaks. See Nancy DeVenuto or call the office for information.
Annie Armstrong Easter Offering 2018
Every gift to the Annie Armstrong Easter Offering – 100% – supports more than 5,000 missionaries across the United States, Territories and Canada. Our goal this year is $8,000. We have received $530.00 so far.
Attention Library Patrons
Please take note of the changes on the library check out and check in sheets when obtaining books. Your cooperation to these changes will be much appreciated.
2018 Volunteer Interest Form
There are several areas of opportunity already planned for you to be involved in this year. Please look over the form and pray about where you should be involved.
Children's Church Opportunities
Children's Church is in need of more workers. This is just a once a month opportunity to help with children during the Worship hour. Please see Paula for details.
Children's Area Security
Beginning Wednesday, January 3rd, all doors going into the children's building will be locked. You will be able to exit but not enter. Please enter from the Family Life Center door, or the south parking lot door. The safety and security of our children are of high priority. We apologize for any inconvenience and thank you for your understanding.
Discipleship Training
Adult Discipleship Class is in the Family Life Center at 5:00 p.m. Michael and Chuck will be teaching a new discipleship class designed to help us be more effective in sharing our faith. Our Fishsticks, Preschool Choir, 2H4C, also begin at 5:00 p.m.
Celebration Choir Easter Rehearsals
We begin Easter rehearsals on Wednesday, February 7th at 7:00 p.m. until 8:30 p.m. We have a Saturday dress rehearsal on March 24th from 9:00 a.m. to noon. The program will be Sunday, March 25th in the morning service.
First Baptist Scholarships
First Baptist Scholarship forms are now available. Applicants must be members of FBC, enrolled as a full time student in an accredited college, trade or vocation school at the time payment is received. No application will be considered after a student receives a scholarship for two years. Students who have received as scholarship one year must reapply to receive a second year. Applications may be picked up at the church office and must be returned by Sunday, May 6th.
2018 Moldova Missions Trip – July 19-29, 2018
Please Joe Brand or Chuck Henderson for more information on this exciting opportunity.
Thank You
We want to express our deep appreciation to the church for the love you showed our family through Coleman's baby shower. God has blessed us with a wonderful church family and we are so thankful. We look forward to the years He has in store for us to serve together! – David, Nicole, Henley, and Coleman
Missing Dishes
All unclaimed dishes can be picked up in the kitchen area, not the coffee station table.
Electronic Giving to the Church
Did you know that it is possible to simply your tithing and other contributions by giving to First Baptist electronically? Check out your banks' bill pay options! If you need help, please call the church office.
Riverways Pregnancy & Family Resource Center
Annual Banquet for Life is March 20, 2018 at 6:00 p.m. at the Salem Community Center @ The Armory. RSVP by March 12th to 573-729-4673.
Send A Note of Encouragement to Whitney Brand
Have You Visited Our Library
We have an extensive collection of Christian fiction by well-known authors. There are lots of other books as well as DVDs and videos. Our children's section also has lots of books, videos and DVDs.
If you would like up-to-date information on church activities, check this out. www.facebook.com/firstbaptistsalemmo.
The Audiovisual Committee has 14 hearing assistance units available for use in our worship services. If you need help hearing what is being said in the worship services, one of these units may help you. Contact Tim Hines or Jerry Hammons for more information.
BASICs
BASIC's is for senior adults 50+.
The BASIC Choir rehearses and sings at the Care Centers around Salem. Join Today!
Nursery Help Needed
Help is needed in the nursery for during morning and evening services. If you can help, see Era Freeman.
Quilters Wanted!
If you would like to learn to quilt, or if you are already a quilter and would like to join the ladies who quilt on Tuesdays from 10:00 a.m – 3:00 p.m. in room C117-118, see Carol Mimms. All quilts that are made help support the Baptist Children's Home.
TEACHING & STUDY OPPORTUNITIES
Sunday School Classes for All Adult Ages
5:00 p.m. – Gym Open for all children and youth
6:00 p.m. – TeamKID, Xtreme Youth, Adult Bible Study

Men's Bible Study on Wednesday Mornings 8:00-9:30 a.m. at Common Grounds.

First Baptist has an active Women's Ministry. Several events are planned each year and there are many opportunities to come together as women to learn and grow in Christ.
Lucy Wagner WMU – WMU stands for Women's Missionary Union. The main purpose of WMU is to educate and involve preschoolers, children, youth, and adults in the cause of Christian missions. WMU spends time learning about the missions activities around the world and learning how to best support these activities.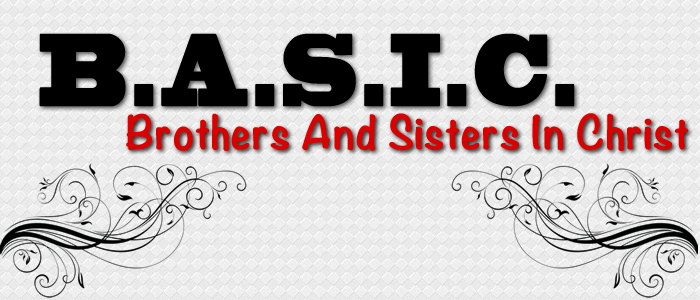 Brothers And Sisters In Christ
This very active senior adult fellowship, called BASIC's, elect their own officers to plan and conduct a full range of opportunities for adults in their senior years (age 50 and older). They regularly meet for meals, programs, excursions, choir rehearsal, and ministry actions.
LEADERSHIP & MINISTRY TEAM
"You are the light of the world. A city set on a hill cannot be hidden; nor does anyone light a lamp and put it under a basket, but on the lampstand, and it gives light to all who are in the house. Let your light shine before men in such away that they may see your good works, and glorify your Father who is in heaven."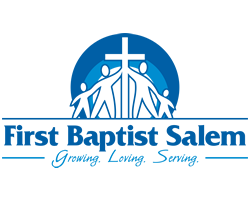 myork@firstbaptistsalem.org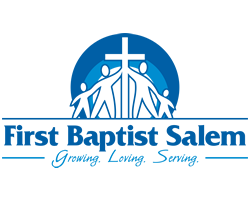 chenderson@firstbaptistsalem.org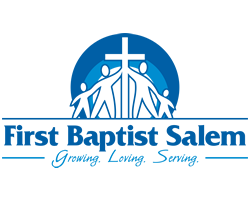 Director of Student Ministries: Paula Land
pland@firstbaptistsalem.org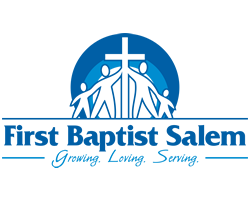 Minister of Music: David Hancock
dhancock@firstbaptistsalem.org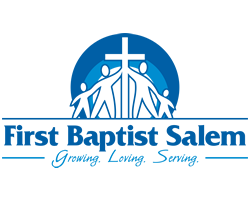 Church Admin:
churchoffice@firstbaptistsalem.org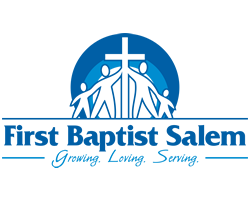 Church Admin:
Nancy DeVenuto
churchoffice@firstbaptistsalem.org
SERVE & CONNECT IN MINISTRY
Below are some ways that you can minister to others in our church and community. Contact the church office for more information.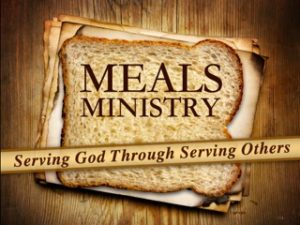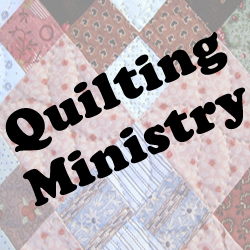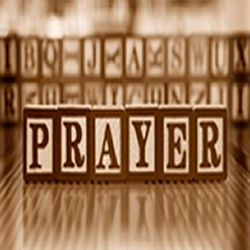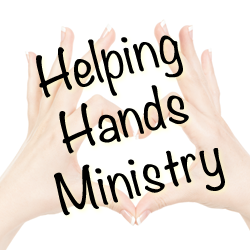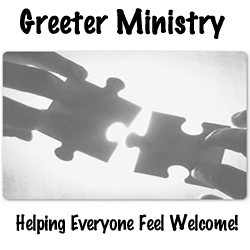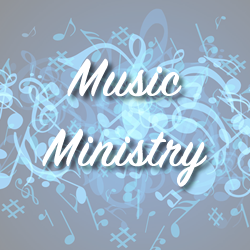 EVENTS & OUTREACH AT FIRST BAPTIST SALEM

Children's Ministry Videos
Find these videos on the different YouTube Playlists below. Click the link to navigate to each list.
Find them on the YouTube Playlist below.
From Eden to the New Jerusalem
Find the videos for special music on the different YouTube Playlists below. Click the link to navigate to each list.