10:15 a.m. Morning Worship
3:00 p.m. Choir & Cast Starting Make-up
5:00 p.m. Choir & Cast Meet in Choir Room
6:00 p.m. Raise the Crown
10:00 a.m. Quilting Ministry
7:00 p.m. Men's Prayer Meeting
8:00 a.m. Men's Bible Study (Main Street Cafe)
7:00 p.m. Celebration Choir Rehearsal
3:00 p.m. Makeup Application Begins
5:00 p.m. Choir and Cast in Choir Room
6:00 p.m. Performance of Raise the Crown
First Facts for April 7
Nursery – April 14
AM – Briana Land, Karen Mowrey, Stevie Patterson
2-3 yr. – Amanda Skidmore, Amy Halinar
Bus Schedule
Sunday, April 14 – Bill Hammons (729-4685)
Sunday, April 21 – Doug Clark (573-261-0057)
Deacons of the Month
April: Mike Comer (847-736-1136); Terry Cunningham (729-9638)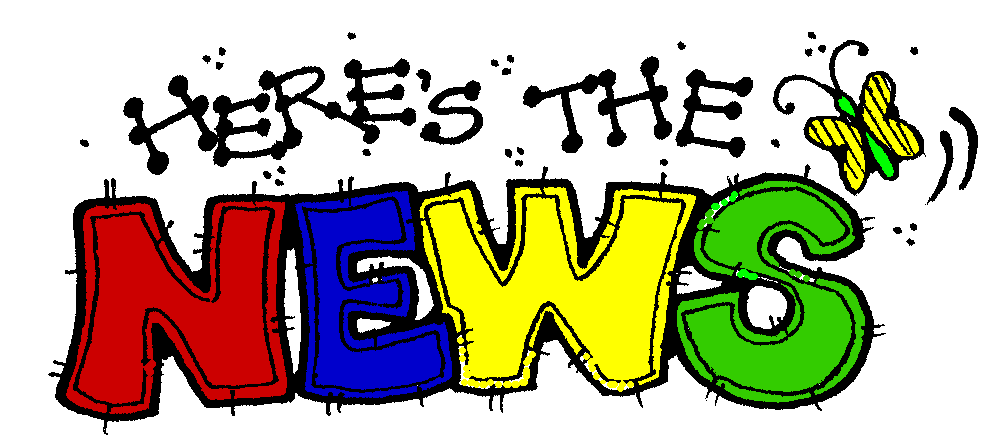 BASIC Schedule
April 25 – 12:00 p.m. – BASIC Luncheon & Program: Orphan Train – Joyce Leuthart
April 27 – 9:00 a.m. – Stain Glass Theatre: A Time for Grace/Lunch at Lambert's
May 9 – 11:00 a.m. – BASIC Choir Rehearsal
May 14 – 4:00 p.m. – BASICs to serve at SBU
May 15 – 4:00 p.m. – BASICs to serve at SBU
May 16 – 10:30 a.m. – BASIC Choir to Sing (bus leaves at 10:15)
May 16 – 4:00 p.m. – BASICs to serve at SBU
Sign-up sheets and calendars are available at the HUB across from the Welcome Center.
BASIC – Brothers and Sisters In Christ
Our group is for anyone 50 years of age and older. We minister in song to our community and enjoy activities together. Come join us for fun and fellowship. You don't have to sign to join us!
We've Got Some Shoes to Fill
We have several opportunities already planned for this year that you can be part of. Please go over the gold sheet in your bulletin and see where God can use you. You may turn this form in for the offering plate, the welcome center, or to the office.
April 13, 14 & 20 – Easter Pageant
April 20 – Community Easter Egg Hunt
July 4 – Independence Day on the Grounds
July – Moldova Mission Trip
Greeters/Welcome Center Hosts
Operation Christmas Child
Prayer/Outreach/Visitation
Community Easter Egg Hunt
We need candy for about 5000 eggs for our Community Easter Egg Hunt. We will begin filling eggs as the candy comes in. Remember to buy individually wrapped candy. Join us on Saturday, April 20th at 11:00 a.m. in the gym.
First Baptist Scholarships
Scholarship forms are now available in the office for all those who will be attending college or trade school in the fall. Deadline for the applications to be turned in is May 5th.
Women's Banquet
Monday, May 13 is our annual Women's Banquet. Our speaker this year is Sandee Hedger who will be addressing "Walking Well" despite the circumstance life throws our way. Tickets are $12 and may be purchased at the HUB and the church office. Table signups are now available at the HUB as well. Reminder: No childcare is provided.
Wednesday Morning Men's Bible Study
Wednesday morning Men's Bible Study will reconvene January 16th at 8:00-9:30 a.m. The new location is MAIN STREET CAFE. Come start out the new year in the Word!
Text Alerts for Information about First Baptist Church
The church is using a new system to get information out about events, activities and any changes that are occurring. You can text "@2fa42a" to 81010 to receive text messages from the church. If you don't text, you can also use email. Send an email to 2fa42a@mail.remind.com and be signed up to receive the alerts that way.
Annie Armstrong Easter Offering
The Annie Armstrong Easter Offering goes to train, resource, and send more than 5,000 missionaries across the United States and Canada. One hundred percent of gifts given to this offering goes directly to the missionaries for their use in the field. We have collected $3,131.00 to date.
Graduation Recognition
We will be recognizing any of our members who are graduating from high school or college. Please contact the office with your graduate's name.
Baby Dedication
Please contact the church office with the names of the children you would like to have dedicated on Sunday, May 12th.
We Have a Village!
Our Moldova Team for 2019 is continuing to form and they will be ministering to the village of Tarancuta. There is a young pastor there who has planted a church, and our team can support him with our projects! Please add this village and the work we'll be doing there to your prayer list.
Electronic Giving to the Church
Did you know that it is possible to simply your tithing and other contributions by giving to First Baptist electronically? Check out your banks' bill pay options! If you need help, please call the church office.
Have You Visited Our Library
We have an extensive collection of Christian fiction by well-known authors. There are lots of other books as well as DVDs and videos. Our children's section also has lots of books, videos and DVDs.
If you would like up-to-date information on church activities, check this out. www.facebook.com/firstbaptistsalemmo.
The Audiovisual Committee has 14 hearing assistance units available for use in our worship services. If you need help hearing what is being said in the worship services, one of these units may help you. Contact Tim Hines or Jerry Hammons for more information.
BASICs
BASIC's is for senior adults 50+.
The BASIC Choir rehearses and sings at the Care Centers around Salem. Join Today!
Nursery Help Needed
Help is needed in the nursery for during morning and evening services. If you can help, see Era Freeman.
Quilters Wanted!
If you would like to learn to quilt, or if you are already a quilter and would like to join the ladies who quilt on Tuesdays from 10:00 a.m – 3:00 p.m. in room C117-118, see Carol Mimms. All quilts that are made help support the Baptist Children's Home.