10:15 a.m. Morning Worship
5:30 p.m. Dinner & A Movie
10:00 a.m. Quilting Ministry
7:00 p.m. Men's Prayer Meeting
8:00 a.m. Men's Bible Study (Main Street Cafe)
7:00 p.m. Celebration Choir Rehearsal
First Facts for February 10
Nursery – February 17
AM – Kelli Sisco, Courtney Decker, Whitney Nash
2-3 yr. – Tricia Conley, Sarah Piatt
PM 2-3 yr. – Mitch & Cathy Harris
Bus Schedule
Sunday, February 17 – Bill Hammons (729-4685)
Sunday, February 24 – Gary Brown (729-4915)
Deacons of the Month
February: Gary Cooper (247-2099); Jim Freeman (729-6791)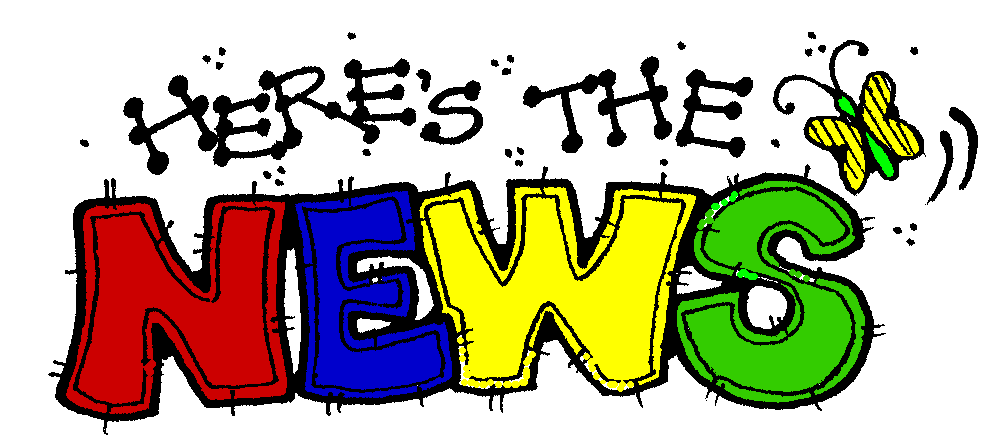 BASIC Schedule
February 28 – 10:30 – BASIC Choir to Sing at Seville (bus leaves at 10:15)
March 14 – 11:00 a.m. – BASIC Choir Practice
March 21 – 10:30 a.m. – BASIC Choir to Sing at Long Term Care (bus leaves at 10:15)
March 22 – 10:00 a.m. – Branson – Sight & Sound Theatre: Samson
March 28 – 11:00 a.m. – BASIC Choir Rehearsal
12:00 p.m. – BASIC Luncheon – Program: Larry Maxwell
Sign-up sheets and calendars are available at the HUB across from the Welcome Center.
BASIC – Brothers and Sisters In Christ
Our group is for anyone 50 years of age and older. We minister in song to our community and enjoy activities together. Come join us for fun and fellowship. You don't have to sign to join us!
Youth Serve & SNAC
Our youth will be serving Sunday night, February 17 for Dinner & A Movie. Please have them here no later than 4:30 p.m. After serving and clean-up they will be having SNAC (Sunday Night After Church) time until 9:00 p.m.
We've Got Some Shoes to Fill
We have several opportunities already planned for this year that you can be part of. Please go over the gold sheet in your bulletin and see where God can use you. You may turn this form in for the offering plate, the welcome center, or to the office.
April 13, 14 & 20 – Easter Pageant
April 20 – Community Easter Egg Hunt
July 4 – Independence Day on the Grounds
July – Moldova Mission Trip
Greeters/Welcome Center Hosts
Operation Christmas Child
Prayer/Outreach/Visitation
Wednesday Morning Men's Bible Study
Wednesday morning Men's Bible Study will reconvene January 16th at 8:00-9:30 a.m. The new location is MAIN STREET CAFE. Come start out the new year in the Word!
Text Alerts for Information about First Baptist Church
The church is using a new system to get information out about events, activities and any changes that are occurring. You can text "@2fa42a" to 81010 to receive text messages from the church. If you don't text, you can also use email. Send an email to 2fa42a@mail.remind.com and be signed up to receive the alerts that way.
Night of Praise
Be watching for upcoming details on our Night of Praise, scheduled for Sunday, February 24th at 6:00 p.m.
Easter Pageant
We would love to have your help! If you'd like to help but missed the sign-ups, contact our church office and speak with David. 2019 Easter Pageant program dates are April 13, 14 & 20 at 6:00 p.m.
Discipleship Training
Discipleship training classes are Sunday evenings at 5:00 p.m. Men will be studying the Five Love Languages. By learning the five love languages, you and your spouse, teenager, and your child will discover your unique love languages and learn practical steps in truly loving each other. The ladies will be doing The Struggle is Real. In this 6-part series, we will explore why life's a struggle and what to do about it. With God as the hero of the story, a hard day has new meaning. We can find joy in him instead of feeling stuck. And our lives can be defined by redemption instead of struggle. There are also classes for kids of all ages!
We Have a Village!
Our Moldova Team for 2019 is continuing to form and they will be ministering to the village of Tarancuta. There is a young pastor there who has planted a church, and our team can support him with our projects! Please add this village and the work we'll be doing there to your prayer list.
Thank You
Thank you church family for the many expressions of love you showed for our sister, Carol Warfel. Thanks for the wonderful meal, flowers, and donations to BASICs in her memory. – Gary, Verna & Judy
Words will not be enough to thank you all at FBC for th elove and support you all have shown our mother, Carol Warfel, through the years, and now with her passing. Thank you Pastor Michael and Chuck for the visits while she was in the hospital and for the message Michael spoke at her funeral. It was so honoring to her memory. We felt the love & support extended to our family. May God bless you all richly! Thank you, The family of Carol Warfel
Electronic Giving to the Church
Did you know that it is possible to simply your tithing and other contributions by giving to First Baptist electronically? Check out your banks' bill pay options! If you need help, please call the church office.
Have You Visited Our Library
We have an extensive collection of Christian fiction by well-known authors. There are lots of other books as well as DVDs and videos. Our children's section also has lots of books, videos and DVDs.
If you would like up-to-date information on church activities, check this out. www.facebook.com/firstbaptistsalemmo.
The Audiovisual Committee has 14 hearing assistance units available for use in our worship services. If you need help hearing what is being said in the worship services, one of these units may help you. Contact Tim Hines or Jerry Hammons for more information.
BASICs
BASIC's is for senior adults 50+.
The BASIC Choir rehearses and sings at the Care Centers around Salem. Join Today!
Nursery Help Needed
Help is needed in the nursery for during morning and evening services. If you can help, see Era Freeman.
Quilters Wanted!
If you would like to learn to quilt, or if you are already a quilter and would like to join the ladies who quilt on Tuesdays from 10:00 a.m – 3:00 p.m. in room C117-118, see Carol Mimms. All quilts that are made help support the Baptist Children's Home.