10:15 a.m. Morning Worship
6:00 p.m. Missions Share Night
7:00 p.m. Deacon's Meeting
9
:00 p.m. Day Campers to Camp (Return at 3 p.m.)
10:00 a.m. Quilting Ministry
7:00 p.m. Men's Prayer Meeting
9:00 a.m. Day Campers to Camp (Return at 3 p.m.)
6:00 p.m. Take Down Tent at Camp
6:00 p.m. Adult Bible Study
7:00 p.m. Celebration Choir Rehearsal
9:00 a.m. Day Campers to Camp (Return at 3 p.m.)
8:30 a.m. Men's Big Breakfast
First Facts for June 16
Nursery – June 23
AM – Rhonda Thompson, Becky Heathman, Kelly Price
2-3 yr. – Tricia Conley, Emily Cunningham
Sunday, June 23 – Gary Brown
Sunday, June 30 – Scott Roberts
Deacons of the Month
June: Jim Ellis (729-7244); Wayne Gott (729-6001)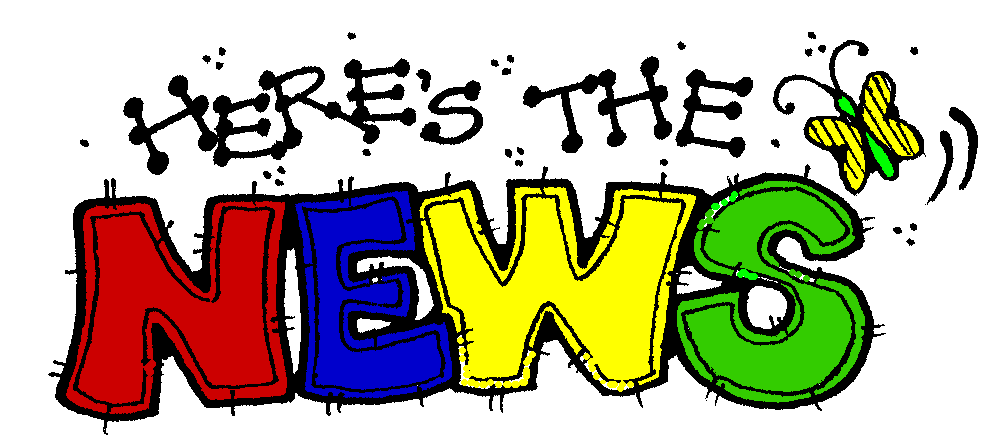 BASIC Schedule
July 4 – Independence Day Celebration & Parade
July 14-17 – Vacation Bible School
July 20 – 3:00 p.m. – Meramec Theatre: Booth Brothers
August 2 – 8:00 a.m. – Trip to buy peaches
August 5-8 – Pastor's Mystery Trip
Sign-up sheets and calendars are available at the HUB across from the Welcome Center.
BASIC – Brothers and Sisters In Christ
Our group is for anyone 50 years of age and older. We minister in song to our community and enjoy activities together. Come join us for fun and fellowship. You don't have to sign to join us!
DCBA Summer Camp 2019
Day Camp – Paula Land, Director
Ages 4 years to 3rd grade – Cost is $5.00 per day
A bus will leave FBC each day at 9:00 a.m. and return at 3:00 p.m.
Youth Camp – Judy Kimrey, Director
Grades 7-12 – Cost is $50.00
Drop off at FBC the 8th by 9:00 a.m. and return 13th by 1:00 p.m.
Children's Camp – Sherida Cook, Director
Bus will leave FBC on July 22 at 9:00 a.m. Buss will return to FBC on July 25 at 1:30 p.m.
Moldova Mission Team
Please be in prayer for our Moldova Mission Team members as they prepare for their trip. The members this year are Joe Brand, Kim Brand, Kate Brand, Chris Welch, Chuck Henderson, Drew Christesen, Cathy Brown, David Hancock, Cathy Brown, Jessica Crites and Mark Sisco. They will be leaving on July 18th.
Missions Share Night
On June 23rd in the evening service we will be having a missions share night. Bro. Chuck Henderson will be shring about his trip to Moldova and the camp staff will be sharing about their week at Camp JOY. This will be held in the Family Life Center.
Bus Driver Needed
We are in need of a bus driver for our adult bus route. Drivers would rotate every 4 weeks. Must have a CDL license with passenger endorsement. If you have any questions, please contact Steve Spencer.
VBS Supplies Needed
Please start collecting paper towel and toilet paper rolls for crafts. You may drop these off in the office.
Men's Big Breakfast
Cruise In for the Men's Breakfast on Saturday, June 29th at 8:30 a.m. This year's speaker is Dr. Anthony Allen, President of Hannibal LaGrange College. There will be Current River Classic Cars on display. Please sign up at the HUB. See Mike Comer for more information.
Vacation Bible School – July 14-17
ROAR! Get ready for an African adventure that engages the whole herd! Life is sometimes wild, but God is always good! Registration forms are located at the HUB and can be turned in to the Church Office. If you would like to help with VBS, please contact Paula Land.
Independence Day Celebration
We will be having our annual Independence Day Celebration on Thursday, July 4th from 4:30-6:00 p.m. under the big tent. Sunday School classes will be giving away free food to those waiting for the parade. Anyone wanting to help, please call the Church Office.
We Have a Village!
Our Moldova Team for 2019 is continuing to form and they will be ministering to the village of Tarancuta. There is a young pastor there who has planted a church, and our team can support him with our projects! Please add this village and the work we'll be doing there to your prayer list.
Electronic Giving to the Church
Did you know that it is possible to simply your tithing and other contributions by giving to First Baptist electronically? Check out your banks' bill pay options! If you need help, please call the church office.
Have You Visited Our Library
We have an extensive collection of Christian fiction by well-known authors. There are lots of other books as well as DVDs and videos. Our children's section also has lots of books, videos and DVDs.
If you would like up-to-date information on church activities, check this out. www.facebook.com/firstbaptistsalemmo.
Text Alerts for Information about First Baptist Church
The church is using a new system to get information out about events, activities and any changes that are occurring. You can text "@2fa42a" to 81010 to receive text messages from the church. If you don't text, you can also use email. Send an email to 2fa42a@mail.remind.com and be signed up to receive the alerts that way.
The Audiovisual Committee has 14 hearing assistance units available for use in our worship services. If you need help hearing what is being said in the worship services, one of these units may help you. Contact Tim Hines or Jerry Hammons for more information.
Nursery Help Needed
Help is needed in the nursery for during morning and evening services. If you can help, see Teresa Whelan.
Quilters Wanted!
If you would like to learn to quilt, or if you are already a quilter and would like to join the ladies who quilt on Tuesdays from 10:00 a.m – 3:00 p.m. in room C117-118, see Carol Mimms. All quilts that are made help support the Baptist Children's Home.