10:15 a.m. Morning Worship
6:00 p.m. Evening Service
10:00 a.m. Quilting Ministry
5:30 p.m. Handbell Rehearsal
6:30 p.m. Moldova Informational Meeting
7:00 p.m. Men's Prayer Meeting
8:30 a.m. Men's Bible Study
Adult Bible Study/Business Meeting
7:00 p.m. Celebration Choir Rehearsal
Thursday, December 14
9:45 a.m. BASICs Caroling to All Facilities
Saturday, December 15
8:00 a.m. Men's Ministry Woodcutting
5:00 p.m. New Beginnings Class Party
First Facts for December 2
Nursery – December 9
AM – Era Freeman, BJ Caywood, Briana Land
2-3 yr. – Amy Halinar, Sammi Parker
PM 2-3 yr. – Teresa Whelan
Bus Schedule
Sunday, December 9 – Scott Roberts (417-260-5012)
Sunday, December – Gary Brown (729-4915)
Deacons of the Month
December: Dan Evans (636-751-1409); Drew Johnson (247-1615)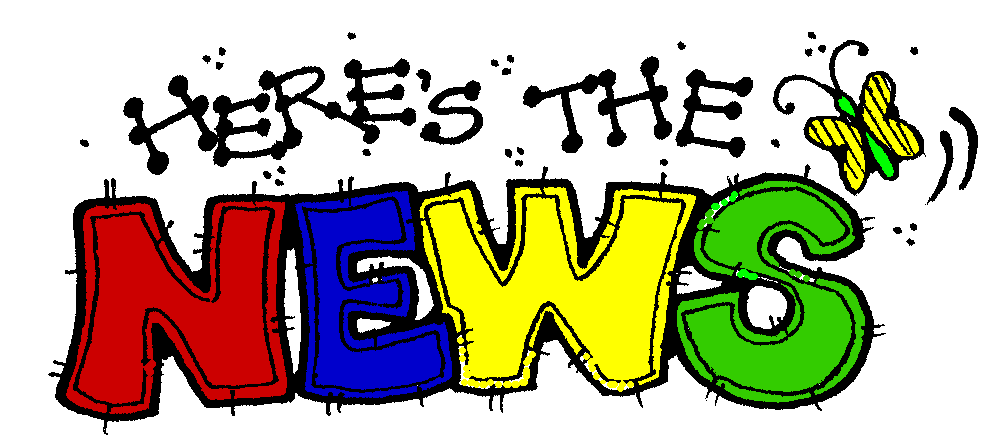 BASIC Schedule
December 9 – 6:00 p.m. – BASIC Choir to Sing in Evening Service
December 13 – 9:45 a.m. – BASIC Choir Christmas Caroling to all Care Facilities and Lunch
December 31 – 7:00 p.m. – New Year's Eve Party
Sign-up sheets and calendars are available at the HUB across from the Welcome Center.
Text Alerts for Information about First Baptist Church
The church is using a new system to get information out about events, activities and any changes that are occurring. You can text "@2fa42a" to 81010 to receive text messages from the church. If you don't text, you can also use email. Send an email to 2fa42a@mail.remind.com and be signed up to receive the alerts that way.
Calling All Woodcutters!
Please meet in the Family Life Center on Saturday, December 15th at 8:00 a.m. We need strong backs, chainsaws, splitters, and a truck and trailer. Please contact Mike Comer for any questions.
Lottie Moon Christmas Offering
Every Church. Every Nation
It's more than a catch phrase. It's at the core of what we do. We believe every church-and every church member-has a critical role to play in bringing the gospel to the world. Our church's participation in the Lottie Moon Christmas Offering is a key part of that. Because you give to the Lottie Moon Christmas Offering, IMB missionaries can take the gospel to unreached peoples around the world. Every dollar you give makes a difference, because 100% of the money collected goes to the work of reaching every nation.
Men's Bible Study
Men's Morning Bible Study has resumed and will be studying the book of James. Meet us at 8:00 a.m. for breakfast and a great time of study and fellowship.
Moldova 2019 Informational Meeting
Have you ever thought of or considered joining us for our mission trip to the country of Moldova? This is not a commitment but a time of question answering and sharing information. All former teammates are also invited for this meeting Tuesday, December 11th at 6:30 p.m. See Joe Brand or Chuck Henderson for details.
Bible Drill
Children's Bible Drill has started for grades 4-6. We meet at 4:00 p.m. on Sunday in the Family Life Center.
Trail to the Cross
The Cowboy Christmas Gala will be Saturday, December 8th. Get gussied up and join us for a night of food, fellowship, fundraising and fun! There will be live music, silent auction and a great meal. Doors open at 6:00 p.m. and the dinner will be served at 7:00 p.m. Tickets are $20 each, with all proceeds benefiting the 2019 Rodeo Bible Camp. For tickets, please see Jeff or Kelly Smith today!
Introduction to Biblical Interpretation
Beginning January 28, from 7:00-9:30 p.m. at Southwest Baptist University, Chuck will be teaching a class for all who would like to develop their ability to study the Scriptures. The4 goal for the class will be to enable the student to have the knowledge, skill, and resources to approach any text in the Bible for understanding and application. One can take the class for college credit or as an audit. Please contact SBU or Chuck with any questions.
Nursery Coordinator
We would like to thank Teresa Whelan for volunteering to serve as our Nursery Coordinator. If you would like to serve in the nursery, please see Teresa.
Electronic Giving to the Church
Did you know that it is possible to simply your tithing and other contributions by giving to First Baptist electronically? Check out your banks' bill pay options! If you need help, please call the church office.
Have You Visited Our Library
We have an extensive collection of Christian fiction by well-known authors. There are lots of other books as well as DVDs and videos. Our children's section also has lots of books, videos and DVDs.
If you would like up-to-date information on church activities, check this out. www.facebook.com/firstbaptistsalemmo.
The Audiovisual Committee has 14 hearing assistance units available for use in our worship services. If you need help hearing what is being said in the worship services, one of these units may help you. Contact Tim Hines or Jerry Hammons for more information.
BASICs
BASIC's is for senior adults 50+.
The BASIC Choir rehearses and sings at the Care Centers around Salem. Join Today!
Nursery Help Needed
Help is needed in the nursery for during morning and evening services. If you can help, see Era Freeman.
Quilters Wanted!
If you would like to learn to quilt, or if you are already a quilter and would like to join the ladies who quilt on Tuesdays from 10:00 a.m – 3:00 p.m. in room C117-118, see Carol Mimms. All quilts that are made help support the Baptist Children's Home.