10:15 a.m. Morning Worship
6:00 p.m. Evening Worship
10:00 a.m. Quilting Ministry
7:00 p.m. Men's Prayer Meeting
8:30 a.m. Men's Bible Study
7:00 p.m. Celebration Choir Rehearsal
Friday, August 24
Saturday, August 25
8:30 a.m. Men's Big Breakfast in FLC
8:30 a.m. Women's Common Grounds Breakfast
First Facts for August 12
Nursery – August 19
AM – Kellie Sisco, Treva Satterfield
2-3 yr. – Sherri Henderson, Mary Lou VanWinkle
PM 2-3 yr. – Jessie Harris
Bus Schedule
Sunday, August 19 – Scott Roberts (417-260-5012)
Sunday, August 26 – Gary Brown (729-4015)
Deacons of the Month
August: Gary Cooper (247-2099); Terry Cunningham (729-9638); Phil Christesen (247-3749)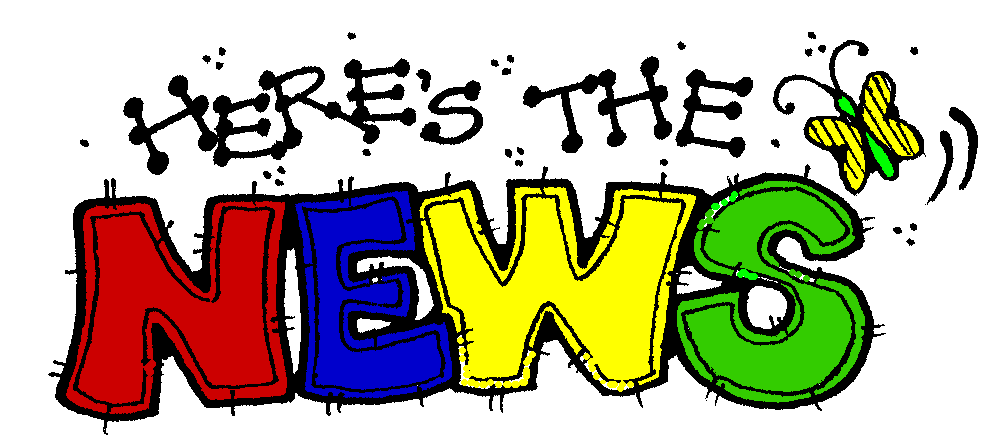 BASIC Schedule
September 7 – 8:00 a.m. – Trip to Wonders of Wildlife, Bass Pro, Springfield, MO
September 13 – 11:00 a.m. – BASIC Choir Rehearsal
September 20 – 10:30 a.m. – BASIC Choir to Long Term Care (bus leaves at 10:15)
September 23 – 6:00 p.m. – BASIC Choir Singing in Evening Service (meet in choir room at 5:45)
September 27 – 11:00 a.m. – BASIC Choir Rehearsal
12:00 p.m. – BASIC Luncheon – Program: Fish Fry
Sign-up sheets and calendars are available at the HUB across from the Welcome Center.
Men's Bible Study
Men's Morning Bible Study has resumed and will be studying the book of James. Meet us at 8:00 a.m. for breakfast and a great time of study and fellowship.
Anniversary Pool Party – Rescheduled
Continuing the festivities of our anniversary, the church family is invited to the city pool on Wednesday, August 29th for a pool party from 7:00-9:00 p.m. We hope you'll join us!
Electronic Giving to the Church
Did you know that it is possible to simply your tithing and other contributions by giving to First Baptist electronically? Check out your banks' bill pay options! If you need help, please call the church office.
Cincinnati Mission Trip
Details will be coming soon for those interested in the Cincinnati Mission Trip. Dates for the trip will be October 10-14, 2018. If you are at all interested, please sign up on the sheet at the HUB. Spaces are very limited.
Fall Discipleship Training
Sunday Evening Discipleship Training begins September 9th at 5:00 p.m.
Women's Class
will be A Woman Who Doesn't Quit: 5 Habits from the book of Ruth led by Nicole Hancock.
Men's Class will be How to Bridge the Matters That Divide Us led by the Men's Ministry Leadership Team.
After this 6 week session, both groups will join together for a new study led by Chuck Henderson.
Preschool Choir, Fishsticks and 2H4C also begin for children of all ages.
Men's Breakfast
Men's Breakfast will be Saturday, August 25 at 8:30 a.m. The speaker will be Jim Schmidt from Uplift in KC. See Mike Comer or the bulletin insert for details on the breakfast and car show.
Women's Breakfast
Ladies may meet with Jennifer Schmidt at Common Grounds (dutch treat) for breakfast at 8:30 a.m. on August 25. Come share a cup of coffee and hear how God has impacted the Schmidt's through their ministry. RSVP to Lori Comer 573-435-6722.
Wednesday Night Kid's Activities
Wednesday night Kid's Activities starts August 22nd at 5:00 p.m. with open gym and TeamKID and Xtreme Youth at 6:00 p.m.
Salem Church Bowling League
Our church league bowling meeting is August 20th at 6:00 p.m. at the bowling alley. Come join us on Monday evenings for some great fellowship and lots of fun. The bowling alley has been remodeled and is now SMOKE FREE! We don't give trophies but use the funds for community projects. Some of those in the past have been the Pregnancy Resource Center and the Back Pack Program. Great bowling skills are not required. Come join us!
Have You Visited Our Library
We have an extensive collection of Christian fiction by well-known authors. There are lots of other books as well as DVDs and videos. Our children's section also has lots of books, videos and DVDs.
If you would like up-to-date information on church activities, check this out. www.facebook.com/firstbaptistsalemmo.
The Audiovisual Committee has 14 hearing assistance units available for use in our worship services. If you need help hearing what is being said in the worship services, one of these units may help you. Contact Tim Hines or Jerry Hammons for more information.
BASICs
BASIC's is for senior adults 50+.
The BASIC Choir rehearses and sings at the Care Centers around Salem. Join Today!
Nursery Help Needed
Help is needed in the nursery for during morning and evening services. If you can help, see Era Freeman.
Quilters Wanted!
If you would like to learn to quilt, or if you are already a quilter and would like to join the ladies who quilt on Tuesdays from 10:00 a.m – 3:00 p.m. in room C117-118, see Carol Mimms. All quilts that are made help support the Baptist Children's Home.