10:15 a.m. Morning Worship
4:00 p.m. Reunion/Celebration Choir Rehearsal
5:00 p.m. Discipleship Training
6:00 p.m. Evening Service – "A Night of Praise"
Monday, September 25
3:00 p.m. KIDZ Choir Begins
Tuesday, September 26
10:00 a.m. Quilting in Room C117
3:30 p.m. Ladies Fall Bible Study
7:00 p.m. Men's Prayer Meeting
Wednesday, September 27
8:00 a.m. Men's Bible Study at Common Grounds
7:00 p.m. Celebration Choir Practice
Thursday, September 28
11:00 a.m. BASIC Choir Rehearsal
12:00 p.m. BASIC Fish Fry
Friday, September 29
9:30 a.m. Prayer Meeting in Old Choir Room
First Facts for September 17
Nursery – September 24
AM – Era Freeman, Carol Maledy, Lynn Ritsch
2-3 yr. – Tricia Conley, Ty Conley, Brenna Ralph
PM 2-3 yr. – Mitch & Cathy Harris
Bus Schedule
Sunday, October 1 – Doug Clark (573-261-0057)
Deacons of the Month
September: Charlie Schultz (729-3783), Jim Freeman (729-6791)
To the family of Roger Gibbs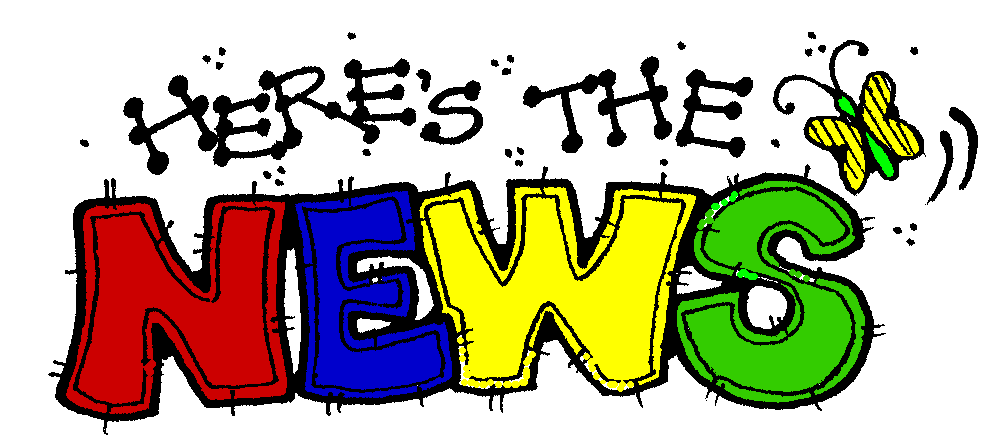 BASIC September Schedule
September 28 – 11:00 a.m. – Choir Rehearsal and Fish Fry
BASIC October Schedule
October 6 – 10:00 a.m. – Trip to Echo Bluff State Park/picnic
October 12 – 10:00 a.m. – Choir Rehearsal
October 19 – 10:30 a.m. – Choir to sing at Long Term Care (bus leaves at 10:15)
October 26 – 11:00 a.m. – Choir Rehearsal, Luncheon & Program
Sign-up sheets are on the BASIC bulletin board.
Read the Bible Through in 2017
Click on the different resources available for more information.
New Church Directory
October 30th is the last day we have openings for our new church directory pictures. Please call the office to get your appointment.
Round-Up Sunday – A Night of Praise
Wear your best Western Duds and Round Up 100% of your class in Sunday School. Then the evening service will be a "A Night of Praise" led by the Celebration Choir at 6:00 p.m. with Food and Fellowship to follow.
Children's Church Opportunities
Children's Church is in need of more workers. This is just a once a month opportunity to help with children during the Worship hour. Please see Paula for details.
Celebration Choir – Christmas Choir
We have three more rehearsals For our Christmas program. These rehearsals will be from 9:00 a.m. – 12:00 p.m. A light breakfast will be served. The remaining dates are October 14, November 4, and December 16. This is a great time to consider joining the church. Any and all are welcome!
Electronic Giving to the Church
Did you know that it is possible to simply your tithing and other contributions by giving to First Baptist electronically? Check out your banks' bill pay options! If you need help, please call the church office.
Trunk or Treat
Will be held on Halloween, October 31st. We need volunteers to decorate their car trunk or truck bed and pass out candy to the kids in the community. You may also donate candy if you cannot participate. If you would like to decorate your trunk or truck bed, please sign-up in the church office to reserve your space. Prizes will be given tot he best and most creative trunks or truck beds.
First Responders
You serve us…Now let us serve you. All on-duty First Responders stop by the Family Life Center on Halloween between 5:30 p.m. and 8:30 p.m. and help yourselves to chili, soup, sandwiches, dessert and drinks on us!
Mission Trip Share Night
The Cincinnati Mission team is anxious to share their experience with "The Oaks" Church. Please come Sunday night, October 1, at 6:00 p.m. to hear what God has done.
Send A Note of Encouragement to Whitney Brand
Here birthday is coming up on September 20, 2017
Discipleship Training
Discipleship Training is every Sunday evening at 5:00 p.m. in the Family Life Center with "Should Anything Divide Us?" led by Chuck Henderson. What causes you to get along with some people better than others? Your conscience controls so much of your life. So it's imperative that if FBC is going to stay strong in unity and love that we develop a Biblical understanding of our conscience and how to get along with others who differ. Please join Chuck for this study.
There are children and youth activities on Sundays at 5:00, including PreSchool Choir, Fish Sticks, and 2 Hands 4 Christ.
Thank You!
Thank you church family for the love you extended at the passing o my sister, Carol Crocker. To my friends who came to the funeral home, the flowers from those in my Sunday School class, the many beautiful cards, the prayers, the food you prepared, and especially to the crew who served. We love you! – Evelyn and Jerry LaRue
Have You Visited Our Library
We have an extensive collection of Christian fiction by well-known authors. There are lots of other books as well as DVDs and videos. Our children's section also has lots of books, videos and DVDs.
If you would like up-to-date information on church activities, check this out. www.facebook.com/firstbaptistsalemmo.
The Audiovisual Committee has 14 hearing assistance units available for use in our worship services. If you need help hearing what is being said in the worship services, one of these units may help you. Contact Tim Hines or Jerry Hammons for more information.
Best Choice and Campbell's Labels
Best Choice labels are being collected for the Pregnancy Resource Center. Collection boxes are located in the kitchen and the baby bed in the Family Life Center.
Campbell's soup labels are still being collected in the church office.
BASICs
BASIC's is for senior adults 50+.
The BASIC Choir rehearses and sings at the Care Centers around Salem. Join Today!
Nursery Help Needed
Help is needed in the nursery for during morning and evening services. If you can help, see Era Freeman.
Quilters Wanted!
If you would like to learn to quilt, or if you are already a quilter and would like to join the ladies who quilt on Tuesdays from 10:00 a.m – 3:00 p.m. in room C117-118, see Carol Mimms. All quilts that are made help support the Baptist Children's Home.
Clothes Closet
Clothing for men, women, youth, and older children is available in the church's clothes closet. some coats and shoes are also available. If you need some clothing or know of someone who does, please call the church office.