10:00 a.m. Morning Worship
12:00 p.m. BASIC Lunch at Church – Sing at Long Term
5:00 p.m. Preschool Choir
Adult Discipleship Training
6:00 p.m. Chili Supper – Mission Trip Sharing
Monday, February 19
Tuesday, February 20
10:00 a.m. Women's Quilting Ministry
3:30 p.m. Ladies Tuesday Bible Study
7:00 p.m. Men's Prayer Meeting
Wednesday, February 21
8:00 a.m. Men's Bible Study at Common Grounds
6:00 p.m. Children's Valentine Party
7:00 p.m. Celebration Choir Rehearsal
Thursday, February 22
11:00 a.m. BASIC Luncheon – Program: Romance Through the Year
Friday, February 23
8:00 a.m. BASIC Trip to see the Eagles
First Facts for February
Nursery – February 18
AM – Kelli Sisco, B.J. Caywood, Treva Satterfield
2-3 yr. – Sherri Henderson, Mary Lou VanWinkle
PM 2-3 yr. – Jessie Harris
Bus Schedule
Sunday, February 25 – Scott Roberts
Deacons of the Month
February: Gary Cooper (729-3560), Jim Freeman (729-6791)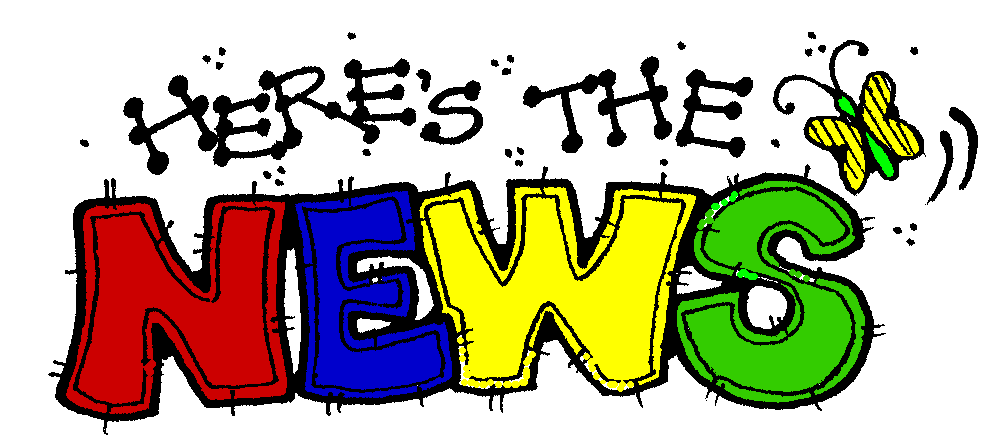 BASIC Schedule
February 18 – 1:00 p.m. – BASIC Long Term Care, Lunch at Church
February 22 – 11:00 a.m. –
BASIC Luncheon – Program: Romand Through the Years
February 23 – TBA – Trip to See the Eagles
February 25 – 6:00 p.m. – BASIC Choir to sing in Evening Service (meet at 5:45)
March 15-17, 2018 – Praisefest Branson (Cut off date for sign ups is March 4th)
Sign-up sheets are on the BASIC bulletin board.
Mexico Mission Trip
The mission team wants to thank everyone for their prayers. It was a safe and successful trip.
Ladies Spring Tuesday Bible Study
"Discerning The Voice of God" by Priscilla Shirer is our study starting Tuesday, February 6th at 3:30 p.m. in the Old Choir Room. This is a 7-week session Video Bible Study on How to Recognize When God Speaks. See Nancy DeVenuto or call the office for information.
Children's Church Opportunities
Children's Church is in need of more workers. This is just a once a month opportunity to help with children during the Worship hour. Please see Paula for details.
Children's Area Security
Beginning Wednesday, January 3rd, all doors going into the children's building will be locked. You will be able to exit but not enter. Please enter from the Family Life Center door, or the south parking lot door. The safety and security of our children are of high priority. We apologize for any inconvenience and thank you for your understanding.
Discipleship Training
Adult Discipleship Class is in the Family Life Center at 5:00 p.m. Michael and Chuck will be teaching a new discipleship class designed to help us be more effective in sharing our faith. Our Fishsticks, Preschool Choir, 2H4C, also begin at 5:00 p.m.
Celebration Choir Easter Rehearsals
We begin Easter rehearsals on Wednesday, February 7th at 7:00 p.m. until 8:30 p.m. We have a Saturday dress rehearsal on March 24th from 9:00 a.m. to noon. The program will be Sunday, March 25th in the morning service.
Baby Shower for Coleman Kyle Hancock – March 4th
Everyone is invited, families are welcome. (Men – this includes you!) The church is holding a baby shower in the Family Life Center right after evening service. Items needed: boy clothes (all sizes and seasons), preppy boy church clothes, crib sheets, changing pad sheets, bath towels and wash cloths, pacifier clips, Avent soothie pacifier, socks, Aveeno soap/shampoo, burp rags, Arm & Hammer baking soda, baby oil, paper towels, bibs, Diaper Genie, Diaper Genie refills. Other things to consider are: gift cards, monogrammed items, Nicole is breastfeeding and using formula (Enfamil Gentlease Powder). They are also registered at Walmart!
2018 Moldova Missions Trip – July 19-29, 2018
Please Joe Brand or Chuck Henderson for more information on this exciting opportunity. The first meeting will be February 27 at 6:30 p.m.
Missing Dishes
All unclaimed dishes can be picked up in the kitchen area, not the coffee station table.
Electronic Giving to the Church
Did you know that it is possible to simply your tithing and other contributions by giving to First Baptist electronically? Check out your banks' bill pay options! If you need help, please call the church office.
Chili Challenge 2018
Sunday, February 11th at 6:00 p.m.
Chuck will be sharing about his Mission Trip. If you would like to enter your "favorite/Secret/New" chili recipe, please bring it at 5:30 p.m. 1st, 2nd, and 3rd places will be given. Everyone else bring a dessert or finger food to share.
Thank You
Thank you to those who sent cards or made visits after the loss of my brother Ed. Your thoughtfulness was appreciated! – Clifford and Waynetta Parker
The loss of our loved one was made more bearable because of your prayers, calls, cards, food, and other acts of kindness. Thank you and God's blessings. – Jan & Cleo Shaw, Sarah and the Parker family
Thank you for the wonderful meals that were lovingly prepared for us! We are excited to introduce Coleman to our wonderful church family in a few weeks! – David, Nichole, Henley, and Coleman
Send A Note of Encouragement to Whitney Brand
Have You Visited Our Library
We have an extensive collection of Christian fiction by well-known authors. There are lots of other books as well as DVDs and videos. Our children's section also has lots of books, videos and DVDs.
If you would like up-to-date information on church activities, check this out. www.facebook.com/firstbaptistsalemmo.
The Audiovisual Committee has 14 hearing assistance units available for use in our worship services. If you need help hearing what is being said in the worship services, one of these units may help you. Contact Tim Hines or Jerry Hammons for more information.
BASICs
BASIC's is for senior adults 50+.
The BASIC Choir rehearses and sings at the Care Centers around Salem. Join Today!
Nursery Help Needed
Help is needed in the nursery for during morning and evening services. If you can help, see Era Freeman.
Quilters Wanted!
If you would like to learn to quilt, or if you are already a quilter and would like to join the ladies who quilt on Tuesdays from 10:00 a.m – 3:00 p.m. in room C117-118, see Carol Mimms. All quilts that are made help support the Baptist Children's Home.
Clothes Closet
Clothing for men, women, youth, and older children is available in the church's clothes closet. some coats and shoes are also available. If you need some clothing or know of someone who does, please call the church office.